When it comes to patching and updating the Windows operating system in a business environment, there are a lot of options to choose from. Regardless of whether you have a smaller business with fewer computers to manage or larger business with hundreds or thousands of machines, you still need a good solution to help keep your computers up to date without costing you too much time or pain (or money!).
Why BatchPatch?
Lightweight: BatchPatch does not require a lot of resources to run. It's a stream-lined application that enables you to just get things done quickly, easily, and painlessly.
Easy setup/configuration: In many environments it's as simple as just launching the app and patching target computers. However, in other environments some configuration may be required to allow BatchPatch to do its thing. In either case it's very easy and straightforward to configure your environment to work with BatchPatch.
Simple to use: Ease of use is a major factor that should be considered when selecting an application for any situation. If the application has a steep learning curve or is generally complicated to operate, the time and cost to get the most out of it will be increased. We intentionally designed BatchPatch to function intuitively so that it doesn't require hours or days or weeks to learn and get used to. Most BatchPatch users will find that they automatically understand how to operate it almost instantly. Even for the features that require a bit more effort to learn, they are still very simple to use overall, and we have numerous tutorials on our website to guide you.
Powerful: It doesn't matter how simple an application is to use if it's not powerful enough to do what you need it to do. BatchPatch has all the patching power you need whether you're responsible for 50 computers or 1000+ computers.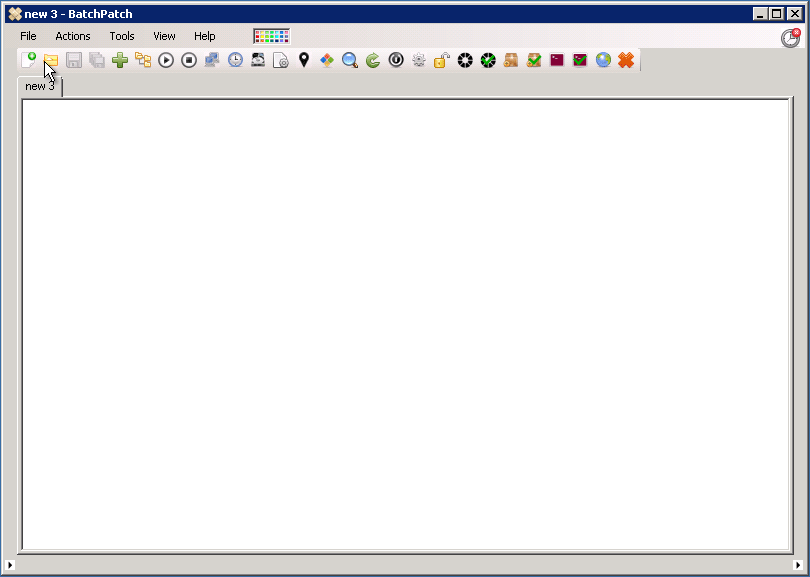 BatchPatch core features and functionality
Initiate the download and / or installation of Windows updates with real-time monitoring on target computers– standalone, in a workgroup, or domain members, including options for computers that have access to a WSUS, the internet, or for computers that are completely offline without access to either. Standard mode tutorial. Offline mode.
Deploy third-party software / updates to target computers
Execute scripts remotely on target computers
Reboot, shutdown, wake on LAN functionality
Job queues for executing multiple tasks sequentially on hosts
Advanced sequences for orchestrating complex dependent operations across multiple targets
Scheduled tasks as well as on-demand operation
Retrieve inventory information from targets
AND MUCH MORE!